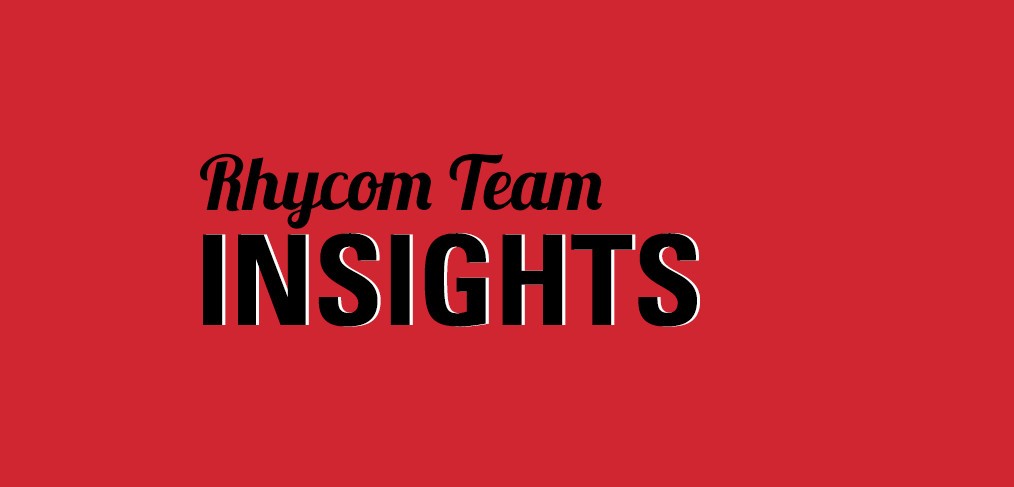 Do You Have a Responsive Site?
https://www.emarketer.com/Article/Half-of-B2B-Sellers-Have-Responsive-Site/1014748
Business-to-business (B2B) firms that sell online are getting more sophisticated about their efforts, according to August research. They're more than twice as likely to offer click-to-chat features as a year ago, and also significantly more likely to have a responsive website design.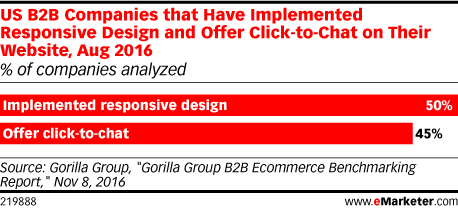 In August 2016, ecommerce solutions provider Gorilla Group surveyed the websites of 78 B2B wholesale distributors and brand manufacturers in the US, following up on similar research conducted a year earlier, and found a number of changes.
According to the analysis, 50% of websites studied have implemented responsive design. That was almost double the percentage with responsive design in 2015 (26%).
In addition, 45% of these websites offer click-to-chat features, up from 21% in 2015.
Since 1999, Rhycom has developed strategic integrated marketing campaigns including branding, interactive, design, PR, social media and advertising.  Our team is comprised of planners, writers, designers and developers whose synergy provides our clients with a knowledgeable and experience strategic partner and creative resource. If you'd like us to help you create a marketing plan that includes a responsive website, please reach out to Rick at rrhyner@rhycom.com.