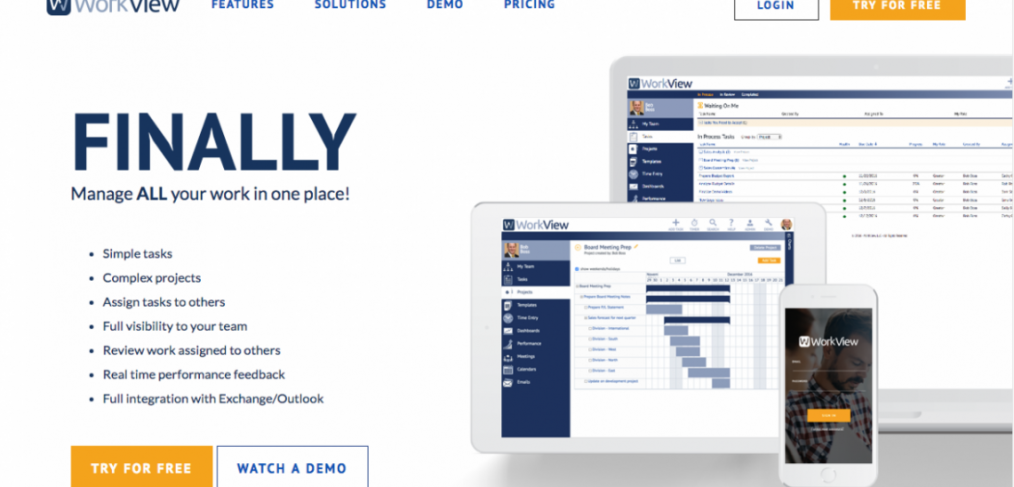 Rhycom Partners with WorkView
We have had the privilege to partner with WorkView on the development of their website. WorkView is a SAAS provider of enterprise work management solutions with a core offering that enables people to better manage their workload by driving exceptional communication, visibility and accountability.  We encourage everyone to browse their website and take advantage of their product with a free trial.  Click the "Watch a Demo" on the homepage and review one of the videos Rhycom created to promote the product.
"Working with Mark Williams, Founder and CEO of WorkView was a real joy for our team and we look forward to supporting them with ongoing marketing."  Rick Rhyner, President Rhycom.
Since 1999, Rhycom has developed strategic integrated marketing campaigns including branding, interactive, design, PR, social media and advertising.  Our team is comprised of planners, writers, designers and developers whose synergy provides our clients with a knowledgeable and experience strategic partner and creative resource. If you'd like us to help you create a marketing plan, please reach out to Rick at rrhyner@rhycom.com.