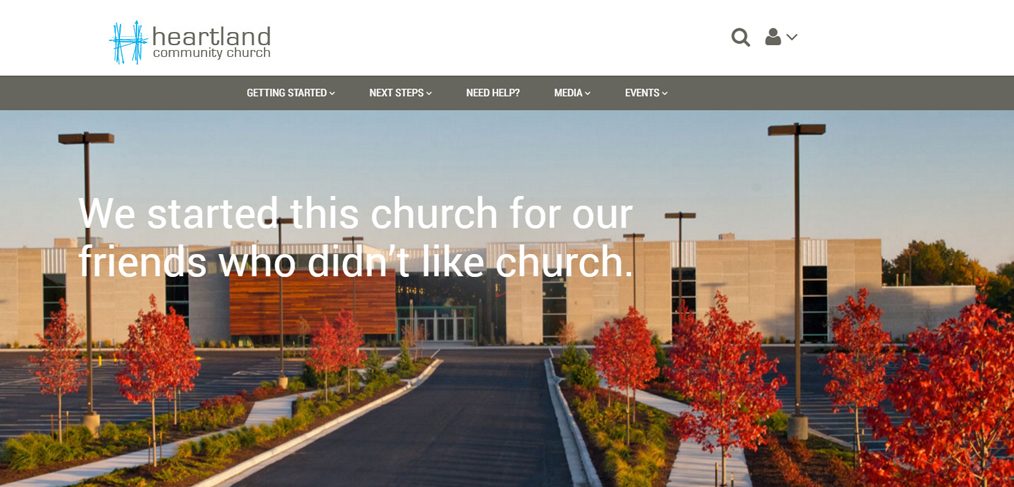 Heartland Community Church Launches New Website
Heartland Church wanted a website as contemporary as their message "Being a Church among the Unchurched." Rhycom, with Heartland's internal creative staff, developed a platform for their content that is intuitive, engaging and easy-to-use for newcomers and regular attendees alike. It required multi-media capabilities for current video messages as well as archived materials. Integration with Heartland's new mobile app and backend scheduling software provides multiple communication channels to better connect with Heartland's various communities and volunteers.
Since 1999, Rhycom has developed strategic integrated marketing campaigns including strategy, branding, interactive, design, PR, website development, content marketing, social media and advertising.  Our team is comprised of planners, writers, designers and developers whose synergy provides our clients with a knowledgeable and experience strategic partnership and creative resource. Located in Overland Park, KS, Rhycom consistently ranks as one of Kansas City's best traditional and digital advertising agencies.  If you need a comprehensive campaign or help with a promotional project, please reach out to Rick at rrhyner@rhycom.com.