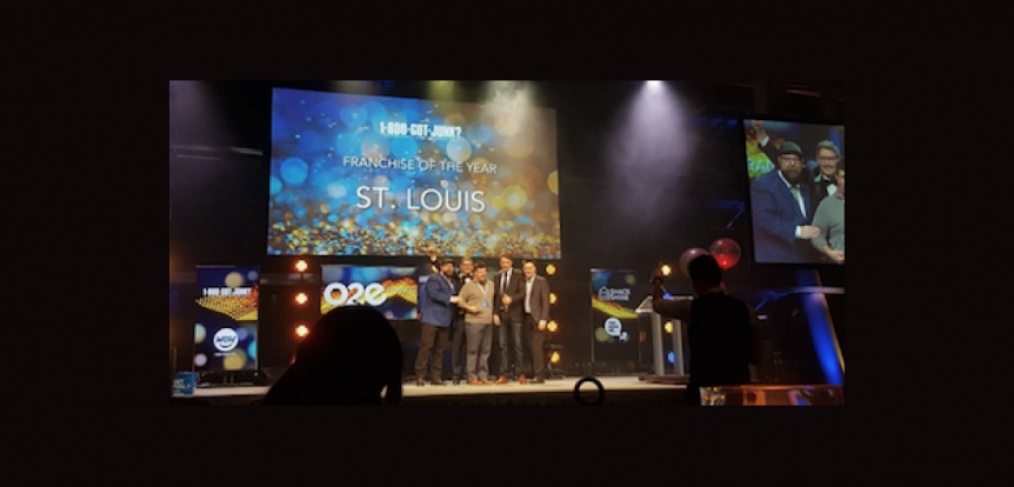 Franchise of the Year: 1-800-GOT-JUNK of St. Louis
We would like to congratulate our client, 1-800-GOT-JUNK? of St. Louis, and their Franchise Owner, Noah Lander, and General Manager, Kevin Wolters, on their recent achievement of 1-800-GOT-JUNK? Franchise of the Year for 2018.
Kirk Black began working with 1-800-GOT-JUNK? of St. Louis in June of 2017 and saw positive results and growth quickly, which lead to another year of business together in 2018. We believe their hard work and emphasis on operations coupled with the addition of television advertising to grow lead generation helped achieve an impressive overall 35% growth over the year prior. After servicing St. Louis for 19 years, Noah and Kevin are proud their location is now the largest junk removal company in the metro area. Clearly— this award was well deserved.
With Noah and Kevin being small business owners, we recognize every dollar they have is going somewhere important. We treat their money like it's our money—and we are proud to continue to have a small hand in contributing to their growth.  
For 2019, Kirk and Rhycom are proud to have also added the Denver and Philadelphia 1-800-GOT-JUNK? markets as clients and look forward to bringing them much success.
Way to go, St. Louis team, and thank you for your business!

To Learn more about 1-800-GOT-JUNK of St. Louis, click here.