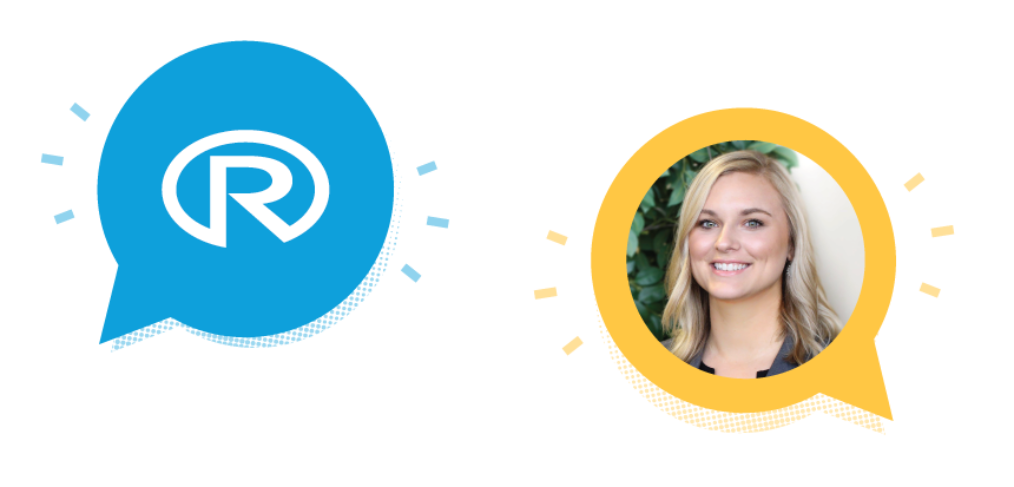 Rhycom Q+A with Jacquelyn Merryfield
In one sentence, describe what you do.
As an Art Director & Content Creator at Rhycom, I wear many hats: graphic designer, web editor, email marketer, social media guru, and overall creative enthusiast.
What excites you about your work every day?
I'm passionate about creating quality work for our clients that effectively shares the heart of their business and ultimately does their job for them. It's an added bonus that I get to do so every day along with Rhycom's brilliant thinkers and creative minds!
What keeps you up at night?
New ideas!
What are you working on right now that excites you most?
I just completed my SEO Certification, and I'm excited to implement those best practices into all of my future work for clients.
What takes a campaign from good to great?
An ample amount of time to research and let creative ideas come to fruition to execute the best possible outcome.
When and where do you do your best thinking?
Early morning when all is quiet, and I've allotted myself the time to just be. With a cup of coffee or tea, of course!
Do you have any personal routines that help you foster creativity?
Reading, cooking new recipes, taking art classes, listening to music and podcasts, walking in nature, taking time for self-care, staying up-to-date with culture, and connecting with my creative friends.
What do you do in your free time?
At night, you will find me cooking, practicing tennis with my husband, cuddled up on the couch with my cat watching TV, walking my dog, or reading. On the weekends, I love exploring new restaurants, seeing friends and family, and going to the farmers market.
What's on your to-do list for the rest of 2019?
Mastering the art of HTML and attempting to spend more time outside!
Who or what inspires you and why?
People with grit! My husband inspires me to be the best version of myself every day.