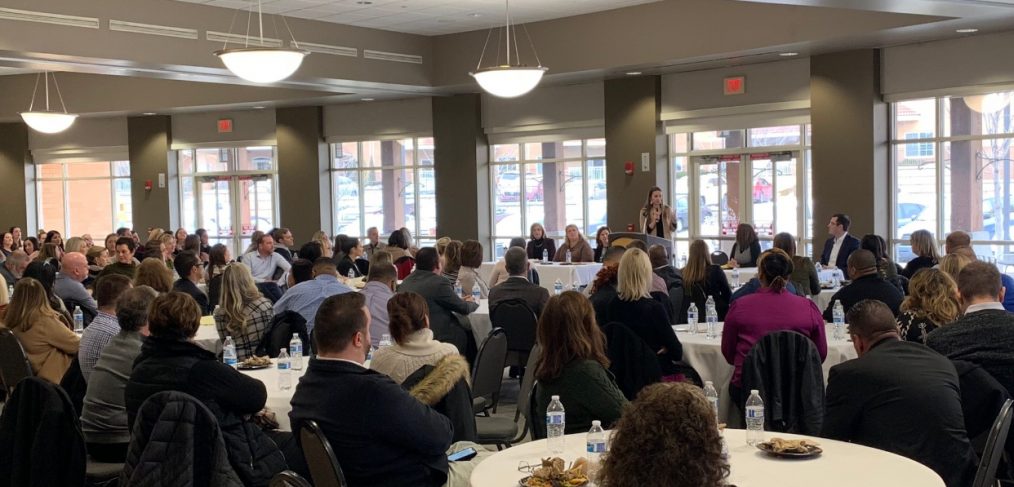 Media Mix's Agency Round Table features Rhycom Media Director, Pam Williams
Pam Williams, Rhycom's Media Director, was asked to be one of five industry leaders on the Media Mix Agency Round Table Lunch and Learn panel to discuss the ever-changing media landscape.
During the event, Pam shared how Rhycom has adapted and navigated the fragmented customer journey. "With the multitude of media options available for a consumer, it is more important than ever to provide relevant messaging in order to gain the customer's attention. Threading 'one voice' throughout the various traditional and digital platforms, as well as paid, earned and owned media, helps to elevate brand awareness, brand consistency and increase your chances of being part of the purchasing decision."
Another question posed to the panel was "What have been the biggest changes in media from the last 5-10 years?"
"Twenty years ago, the industry wasn't sophisticated enough to use first or third party data layered into their mass media buys. If a client purchased TV and/or radio in the DMA, they knew about half of the advertising worked—the issue was no one knew which half. Now that media consumption is at an all-time high and being consumed through multiple 'smart' devices, we are able to track usage, identify conversion pathing and determine ROI attribution which drives media efficiencies."
Pam also spoke on various budgeting strategies across multiple platforms, how research plays an integral part of the media planning/buying process and what differentiators Rhycom looks for when it is searching for a media partner. Thanks, KC Media Mix for hosting the well-attended event!
Rhycom, is a digital advertising and marketing agency providing web development, branding, design, public relations, SEO and SEM services. If you'd like us to help you create a marketing plan, please reach out to Rick at rrhyner@rhycom.com.