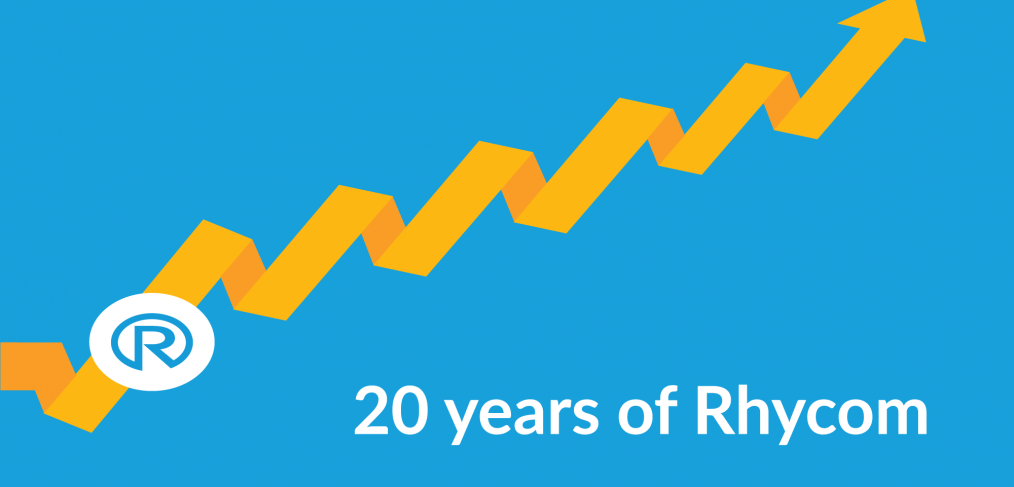 Looking Back on 20 Years of Rhycom
This year, Rhycom is celebrating twenty years of creativity, opportunity, partnership, innovation, success, strategy and more.
Since 1999, we have been fortunate to work with wonderful clients across the country. Meaningful partnerships have grown, and many successes have been achieved. For the past twenty years, Rhycom has bridged the gap between strategy and creativity by bringing together both left and right brain thinkers to serve our clients.
Here is a look into our milestones, accomplishments and memories from the past two decades.
Have you been a part of our story? Comment your favorite memory with us below.