KC Advertising Veteran Phil Bressler Joins Rhycom as Director of Client Service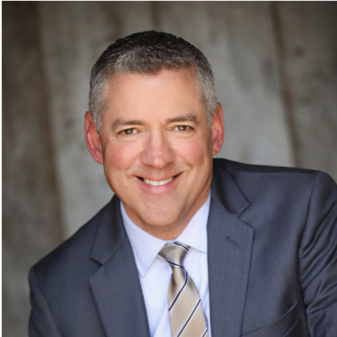 Overland Park, KS – January 3rd, 2020 – Today Rhycom Advertising announced that Phil Bressler, previously of Muller Bressler Brown Advertising, will join the agency as Director of Client Service. Phil has over 35 years of marketing and consulting experience in the greater Kansas City area, as well as in Oklahoma City, Salt Lake City and Chicago.
Most recently Phil was heading up his own venture, Latch Consulting, an independent marketing consultancy specializing in brand positioning. Over the years he has worked with a range of clients from nonprofit organizations to multi-billion-dollar retail brands including McDonald's, Quaker State, PepsiCo and Sonic Drive-In.
"I've had the pleasure of working with Rick and his team on a consulting basis for the past few years, and I'm honored to join Rhycom full-time. Rick has found a way to do great work for clients, while simplifying the agency/client relationship. I look forward to helping Rhycom reach a whole new level of success," he shared.
As Director of Client Service, Phil will oversee all client relationships and ensure delivery on projects ranging from strategy and branding to advertising and media. Rhycom's current client portfolio spans local and global businesses including George Clinical, Commerce Bank, TicketSmarter, and Durrie Vision.
"We are thrilled to have Phil on board at Rhycom. His breadth of experience and decades of hands-on work in the industry will most certainly elevate our business and ensure that we continually deliver outstanding results for our clients. Not to mention he is a tremendous team player and valued member of the Kansas City community," said Rick Rhyner, Rhycom President & Creative Director.
About Rhycom
Rhycom, Inc. is a full-service strategic marketing agency that provides integrated solutions to regional, national and international clients. Founded in 1999 and headquartered in Corporate Woods in Overland Park Kansas, the firm consistently ranks among Kansas City's top advertising and digital agencies.
Media Contact
Rick Rhyner
rrhyner@rhycom.com
(913) 451-9102