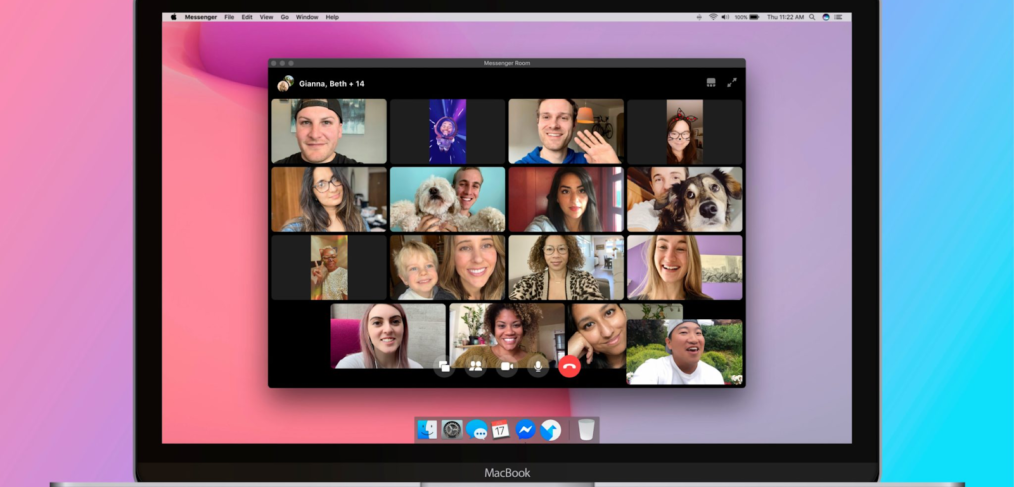 Facebook Launches Messenger Rooms, Community-driven Group Calls
Facebook is launching a brand new way to connect with your community—Messenger Rooms!
For obvious reasons, video calling software is extremely popular at the moment. Now, Messenger Rooms represents Facebook's entry into a space pioneered by Houseparty and now occupied by Zoom.
Joining the market with a new virtual conference call feature, there is no need to pre-plan or find time on the calendar—this is all about spontaneity! You can set up and invite anyone to join a call at any time!
WHAT IS A MESSENGER ROOM?
Think of it as a conference call minus the formality! FaceTime meets Facebook.
Announcing the new feature during his live address, Mark Zuckerberg explained that he wanted to create a tool to unite people together during this pandemic. The solution: Messenger Rooms, a virtual hangout.
Taking after tools like Zoom and Houseparty, Messenger Rooms is Facebook's model for video conferencing: users can conference with up to 50 people at once, and there is no time limit on calls.
"Host celebrations, gather a book club, or just hang out on the couch with friends," Facebook suggests. "You don't need to call someone and hope it's a good time or check everyone's calendar first."
When you launch a new Messenger Room call, a notification will appear on your friends' and followers' homepages where they can effortlessly and immediately jump in and join the call. There are even options to invite your Instagram followers and WhatsApp contacts. What a seamless and simplified way to bring your community together! But the best news is that anyone can join a Messenger Room—you don't even need a Facebook or Instagram profile to use the tool. Think how wide you can cast your community net!
HOW TO USE FACEBOOK MESSENGER ROOMS
The rollout of Messenger Rooms will happen in the coming weeks—and will provide yet another way to keep in touch with friends and family while we continue separation. During Mark Zuckerberg's Facebook Live, he explained that Messenger Rooms can also be linked to your Facebook Events, making a group hangout just one click away for your event attendees. And an added bonus announcement: Facebook events will soon be set up with the function to charge an attendance fee.
So if you are a small business or creator that depends on in-person services, these two new features combined could help you establish or boost your revenue stream. Just like selling tickets to your conference, Facebook Events will soon have the option to charge attendees to join your Messenger Room virtual call or Facebook Live event.
In conclusion, while at first glance it might seem that Facebook is super late to the video conferencing boom, we find it interesting that they found a way to differentiate their platform in a way that simply feels more like Facebook.