Content marketing strategies are effective when growing brand awareness, as well as increasing opportunities for conversion.
Content marketing has proven to be a cost-effective strategy to market your company. We anticipate that these marketing channels will continue to become more important now and into the future. According to 2021 studies from Hubspot, companies that focus on content marketing, with an emphasis on blogging, have shown to be 13X more likely to receive positive ROI than companies that don't. In addition, annual growth in organic traffic has been shown to be 7.8X higher for businesses that focus on content marketing. Cultivating organic traffic is the most cost-effective way to grow brand awareness and increase opportunities for conversion. Here are a few content marketing strategies that we recommend..
Define Target Audiences
Audiences today expect more personalized and relevant content than ever before, which is why properly defining your target audience is essential. Providing your target market with generic content cannot only be ineffective, but actually negatively affect your brand's reputation. Creating content specific to your target market's specific needs and situations is the most important step when creating content for marketing purposes. Let your industry and audience research fuel your content creation.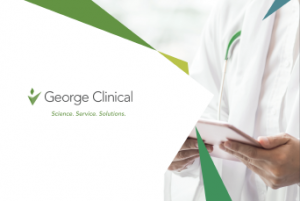 Learn how Rhycom's target audience research and content marketing strategies influenced George Clinical's branding:
Create Content Calendars
In order to get your content viewed and properly interacted with by your target audience, you first need to meet your audience when and where they are. Publishing content at random, or at improper times, can result in lower views and conversions. Narrow your audience profiles by using criteria such as age, gender, purchase history, shopping behavior, and location to best determine when publishing your content marketing strategies will be most effective.
Drip Campaigns
Personalizing content, and better interacting with your target audience by utilizing content calendars are great practices, but using drip campaigns is an even better way to personalize and tailor content interaction strategies to your target audience. Drip campaigns allow marketers to target specific users who meet certain criteria, such as users who have previously interacted with your content, signed up for a newsletter, or indicated they're interested in learning more about your brand.
Utilizing Backlinks
Backlinks allow companies to utilize shared traffic from other websites that lead back to your website, blog, or specific article. Reaching untouched members of your target audience who show interest in similar content to yours is a great way to make a personalized connection through your content marketing. Not only does backlinking help build a network of content for your target audience, but it can also be beneficial when building brand awareness among your industry.


Referenced Sources:
https://www.hubspot.com/state-of-marketing