Experienced People Who Believe In Getting Down To Business
…and we've been doing just that since 1999.
Since we started over twenty years ago, we've created integrated brand communications for B2B and B2C organizations nationally and internationally. We have deep expertise in healthcare, technology, franchises,  professional and financial services. Like everything we do, we start with a business-based approach and always stay focused on ROI. Rhycom is defined by our people and our people are defined by their character—genuine, resourceful, helpful, honest, optimistic, accountable and committed to client success.
To be a valued and seamless extension of our clients' marketing efforts.
Rhycom was built by people who understand what businesses truly need. More than just marketing and advertising, businesses today seek innovative ideas and solutions that drive results. Our team has the experience to make that happen.
Work as an extension of your team.
Invest your money like it was our own.
Be honest and transparent.
Never take your business for granted.
While we work with a wide variety of companies, we are very proud to share one commonality that drives us every day: a relentless focus on business results. Sure, we'd love to create a snazzy Super Bowl commercial, but in the end, it's every day blocking and tackling that wins. Our clients are good at winning. 2021 Kansas City Business Journal Member
We believe that one of our roles in business today is sharing what we know.  We're excited to join other Kansas City and national thought leaders via this exclusive platform to contribute our expertise in the ever-changing industry of advertising and marketing.
Testimonials from Our Clients
Rhycom works seamlessly with our marketing and business development staff in the USA, APAC and Europe. They have partnered with us on strategy, messaging, branding, web, lead generation and advertising. Their healthcare expertise is a resource for us as we expand our brand and grow our business. The personal service they offer and the "take ownership to deliver" model they use, makes working with them easy, productive, and solutions oriented.
As an early stage clinical research company our media campaigns are essential in accelerating new drugs to market.  For over 10 years, the Rhycom team has continued to go above and beyond the call of duty in facilitating multimedia campaigns from TV and radio to OTT. Their responsiveness and professionalism has created a successful partnership between our two companies.
I've really enjoyed working with Rhycom. Rhycom was able to jump right in and work with my team seamlessly on new marketing materials that required coordination and facilitation with various stakeholders across the U.S. Their ability to quickly get up to speed on our business made it very easy on my team.
BurnettDriskill, Attorneys has partnered with Rhycom on many marketing strategies and tactics. The personalized attention and guidance we receive from the Rhycom team has been invaluable. They truly care about our success and work to provide specialized options that fit our strategy. Rhycom understands the need to drive results and isn't afraid to use an analytical approach (ROI) to determine success.
What I like most about Rhycom; they didn't tell us what they thought we wanted to hear — they told us what they believed would make our project successful. They approached our newest project, Maggie's Place with energy and enthusiasm, and that lasted from start to finish. Whenever we had questions or concerns, they answered quickly with full transparency. If you have a project that needs branding, public relations, or marketing work, I would highly recommend Rhycom.
In an industry like ours, it's critical that we collaborate with businesses that have a deep understanding of banking and payment solutions; ones that can truly capture the messaging and emotion we want to convey to our customers.

Rhycom has gone above and beyond our expectations. They have continued to prove themselves as a strategic marketing partner with a team that is focused on our needs. When helping us launch the exciting new Commerce Payments™ sub brands to our customers, including the creation of product and training videos, Rhycom's creativity, dedication to research and strategic mindset has continued to elevate our payments business in many markets across the nation.
What's On Our Mind Lately…
In our Business Today blog, you'll hear from a variety of folks at Rhycom as we share our thoughts, ideas, and insights into the world of marketing today.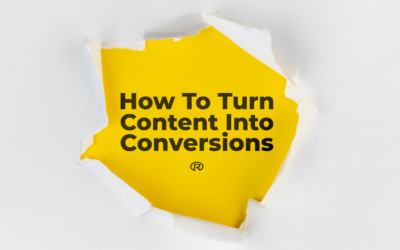 Content marketing strategies are effective when growing brand awareness, as well as increasing opportunities for...