When it comes to truly great marketing, most experts would agree successful brands fulfill a simple consumer need in a relevant and motivating manner. These great brands promise and consistently deliver on a fundamental core idea. They know their way, and they stick to it!
We were recently hired by a regional employee benefits firm that knows their way. Like many employee benefit companies, Watko Benefit Group works with a wide variety of companies throughout the Midwest to provide custom benefit programs to their employees.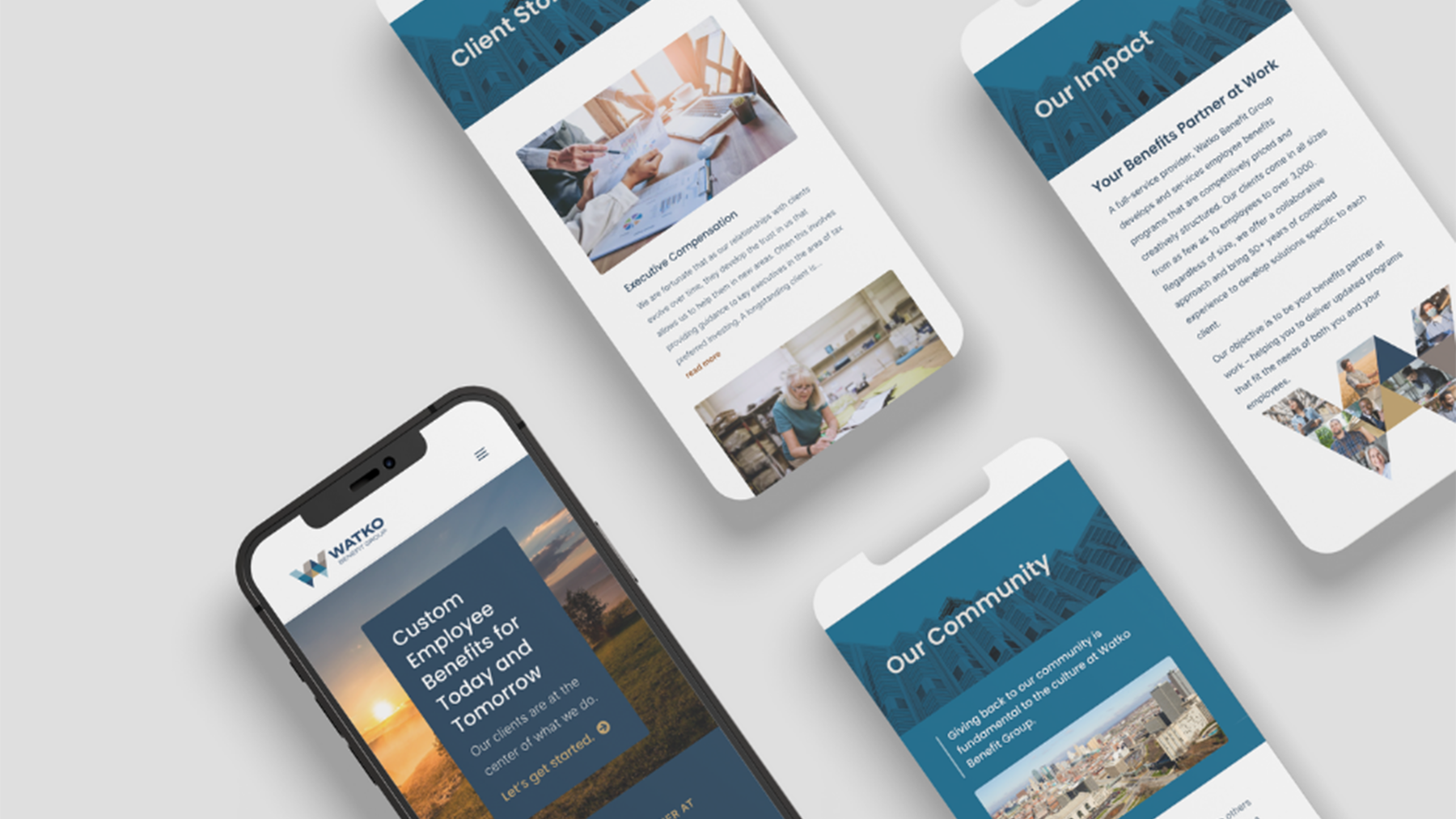 But unlike many of these firms, Watko Benefit Group builds everything they do around a concept they call…."The Watko Way." The Watko Way truly is a unique approach of doing business, of doing things differently, of providing their customers with a personal, genuine level of listening, caring and service, resulting in long-term client relationships, that most of their competitors just don't provide.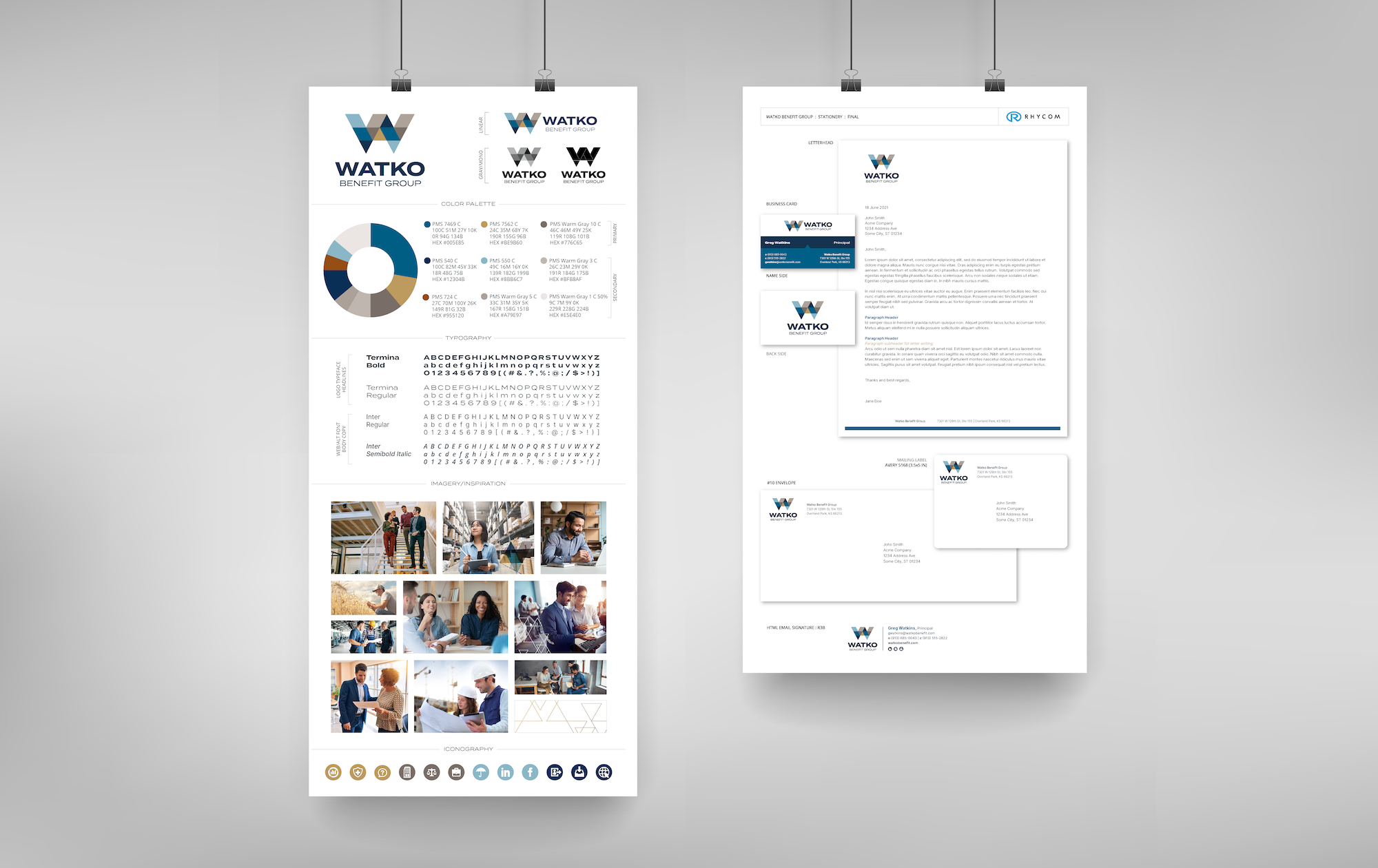 We were hired to help them bring this point of difference to life. Following an initial discovery process, we recommended a refreshed brand look, including new colors, fonts, a completely new website, and an updated logo. The new logo captured the essence of "The Watko Way"—always keeping the focus on the customer—by placing a gold triangle at the very center of the logo design. This notable design element reinforces their daily approach to business.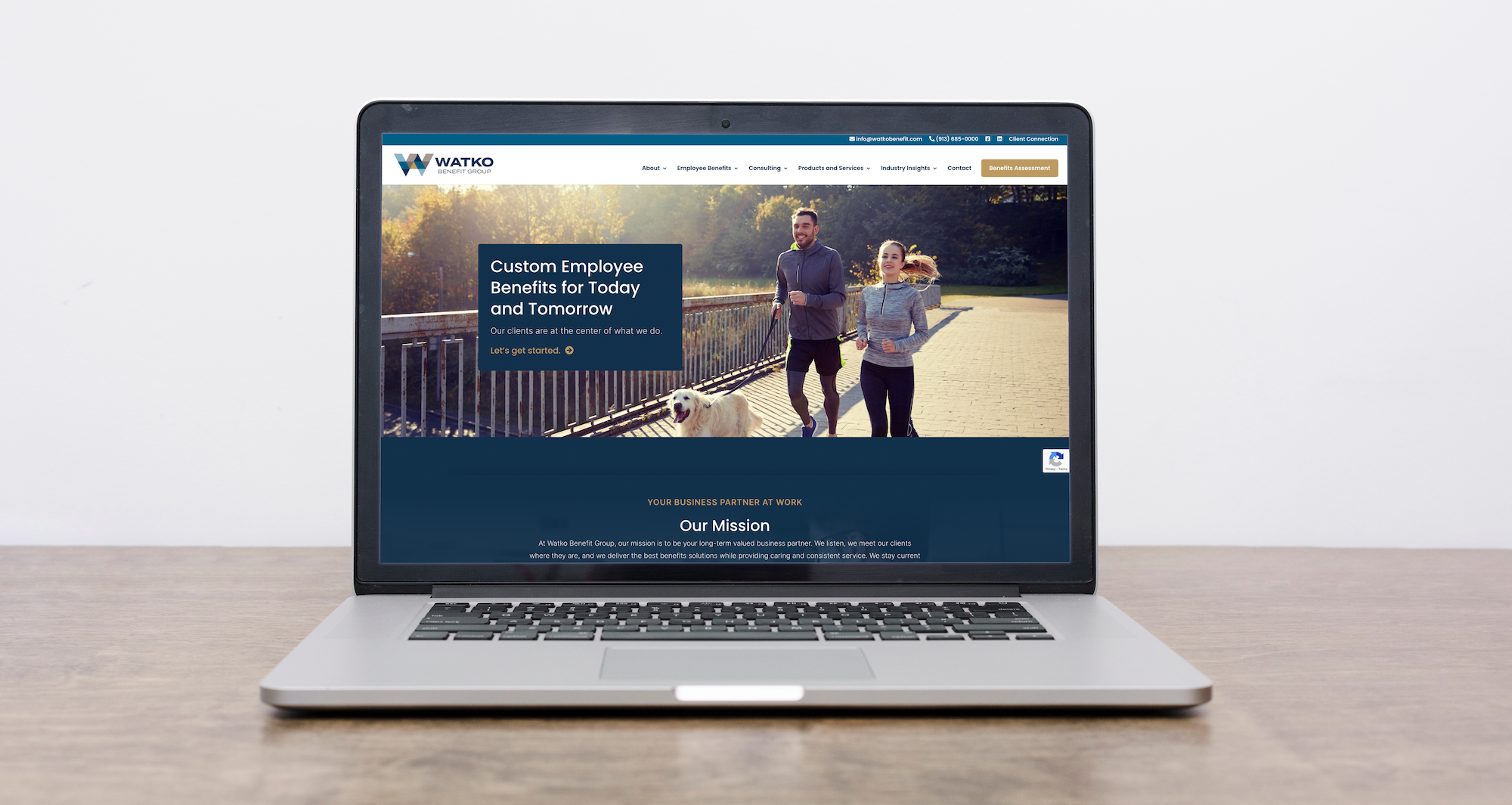 "We believe 100% in the Watko Way, but we weren't quite sure if we were presenting it to customers and prospects in the best way possible. The team at Rhycom was able to understand what makes us special, and they collaborated very well with our team to tell our story through a new website, brand identity materials and a greatly updated logo."


Greg Watkins, President, Watko Benefit Group